Success stories: E-commerce
"Having reliable data from the moment of entry into the database is essential for day-to-day business"
The e-commerce sector is one of the sectors that has experienced a higher level of growth in recent years without seeming to change this trend in the near future. We are increasingly likely to buy online, without the need to make any displacement. In this case, the fact of having a good Data Quality directly from the data entered through contact and registration forms is essential. This will make the difference, ensuring accurate delivery and providing a service with the highest quality, and making your customer can become a loyal and repeat customer.
At Deyde Datacentric we have more than 1,800 million records processed automatically from the moment of entry into databases. Thanks to the MyDataQ suite we have managed to reduce the percentage of failed or wrong shipments due to purchases in hundreds of e-commerce. In addition to this, there has been an increase in customer loyalty as a result of the increased effectiveness of marketing campaigns and specific actions by mailings or telephone.
Fully updated and standardised database from the moment of data entry.
Shipments with a higher success rate, avoiding shipments to non-existent addresses.
Successful mailing and customer loyalty campaigns.

Most contracted solutions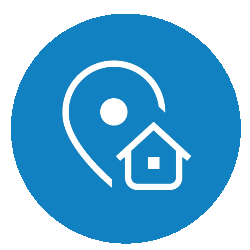 Solution to standardize postal addresses in your database
Solution to correct and standardize e-mail in your database
Solution to standardize, clean and correct names for your database